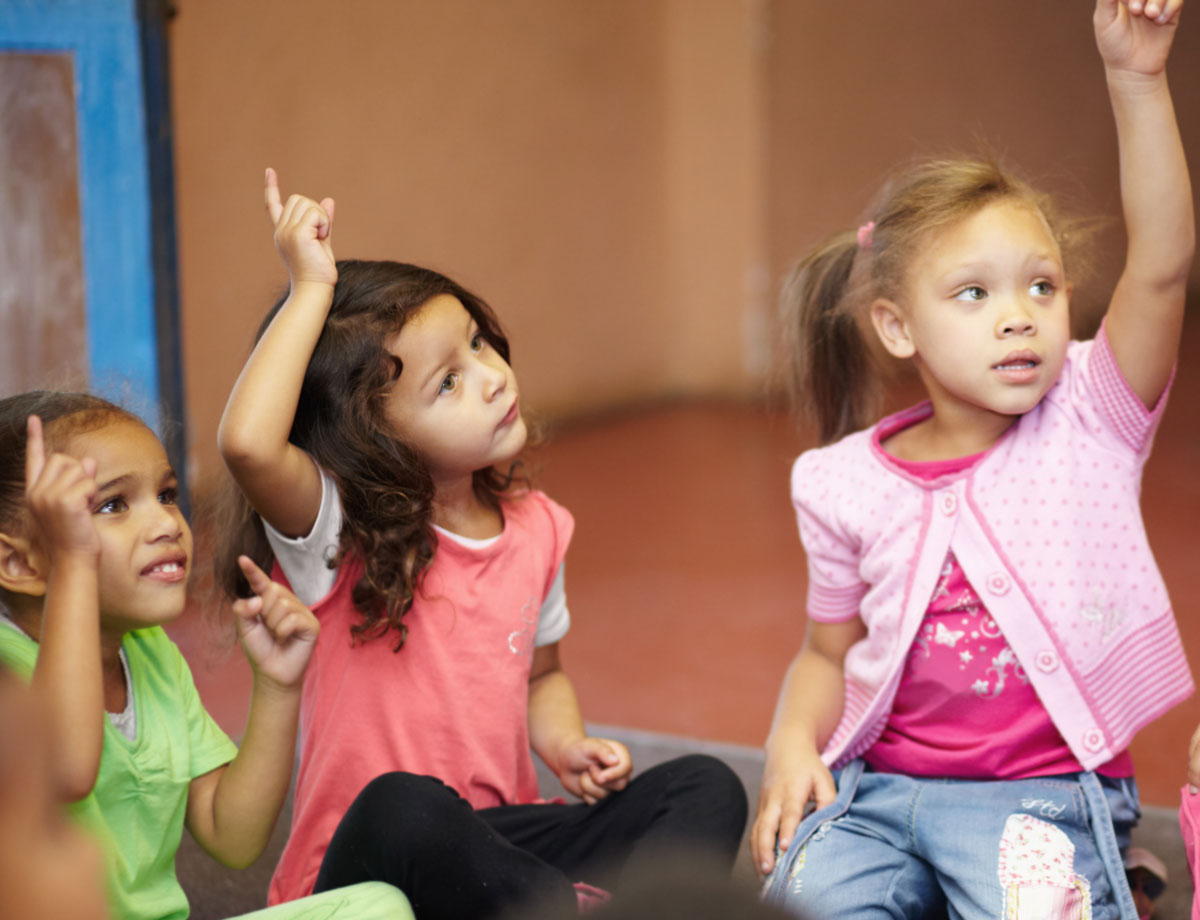 Research shows that access to high-quality early education opportunities improves children's social-emotional development, school readiness and long-term academic achievement. In the 2021–22 state budget, California signaled its commitment to early childhood education through the universal transitional kindergarten provision contained in Assembly Bill 130. Local educational agency boards should know the benefits of providing transitional kindergarten, the specifics of the law, and areas of concern regarding implementation identified by CSBA.
According to the State of Preschool 2020, a report by the National Institute for Early Education Research, this focus comes at a time when current transitional kindergarten programs in the state are struggling to meet the quality standard benchmarks set by the institute. The benchmarks are meant to help guide policymakers seeking to enhance and support high-quality programs and include: comprehensive early learning and development standards, supports for curriculum implementation, lead teacher with a degree and specialized training in early childhood education, an assistant teacher with an appropriate degree, teacher professional development, maximum class size of 20, staff-child ratio 1:10, health screenings and referrals, and a continuous quality improvement system.
While the California State Preschool program met six of the 10 quality standards, the state's current TK program met just three: early learning and development standards, curriculum supports and lead teacher with a degree.
PreK education has particular benefits for students from underserved groups, according to Patricia Lozano, executive director of Early Edge California, a nonprofit that works to advance policy changes and investments to expand high-quality early learning programs. "Children who attend high-quality preschool are less likely to be held back a grade, less likely to need special education services, and more likely to graduate from high school," she said. "Additionally, children of color experience a well-documented achievement gap when compared with their white peers. Research demonstrates that the achievement gap exists before children even enter kindergarten. High-quality preschool has the potential to reduce or even eliminate this early achievement gap, dramatically reducing differences in student outcomes in later years."
Currently, California serves about 100,000 students in TK. Early Edge estimates the new law will serve about 225,000 additional 4-year-olds once fully implemented in 2026.
AB 130, the education trailer bill, provides further detail on the implementation of universal TK. Specifically, it:
Provides the operative language on expanding TK, which would begin with the 2022–23 school year. It expands TK age eligibility in two-birth month increments over a period of four years, resulting in universal transitional kindergarten for all children who are 4 years of age in the 2025–26 school year.
Requires TK programs to operate with a teacher–student ratio of 1:12 in 2022–23 and transitioning to a teacher–student ratio of 1:10 by the 2023–24 school year, which is contingent on a budget appropriation.
Specifies that age eligibility for a TK program does not impact family eligibility for other child care and preschool programs and authorizes California State Preschool Programs to offer wraparound child care services for eligible TK and kindergarten programs.
Establishes the Pre-Kindergarten Planning and Implementation Grant Program, which provides $300 million in one-time Proposition 98 for the California Pre-Kindergarten Planning and Implementation Grant Program. The money is broken up into two pots:

$200 million is reserved for LEAs to create or expand existing programs.
$100 million will be provided through competitive grants administered by the California Department of Education to increase the number of highly qualified preschool and kindergarten teachers and administrators.

Amends the existing Full-Day Kindergarten Facilities Grant Program include California Preschool and transitional kindergarten to provide $490 million in one-time grants to school districts to construct new school facilities or retrofit existing school facilities for the purpose of providing transitional kindergarten classrooms and full-day kindergarten classrooms
Implementation challenges
While CSBA is supportive of the goals of providing transitional kindergarten for every 4-year-old in the state, there are significant challenges involved in implementing the program: the availability of qualified teachers, facilities and space requirements and transportation issues.
"What we have found, particularly in our conversations with small and rural school districts, is that if they don't receive dedicated funds to transport children to TK, they won't be able to get them there," said CSBA Legislative Director Chris Reefe.
The additional $190 million that will be available through the associated facilities grant program isn't nearly enough — and that is before it is being split three ways with competition from kindergarten and preschool facilities. "This money is not adequate in any way, shape or form," said CSBA Legislative Advocate Cheryl Ide. Ide said many schools will have real space challenges as TK facilities have very specific requirements such as smaller desks, chairs, an accessible bathroom and be within a certain distance of playgrounds and drop-off areas. Ide noted that portable facilities are not allowed under the law.
Another concern is the Newsom administration's verbal signaling to re-bench Proposition 98, which has not been committed to in writing. CSBA is advocating to make sure the Prop 98 guarantee is re-benched to accommodate additional students, beginning with $900 million in 2022–23 and increasing to $2.7 billion in 2024–25. "To the extent that in outyears something changes, there is no commitment from the state to provide additional funds," Ide said. "We don't want that to be something that Prop 98 needs to absorb in the future."